View:
How to Prep for Finals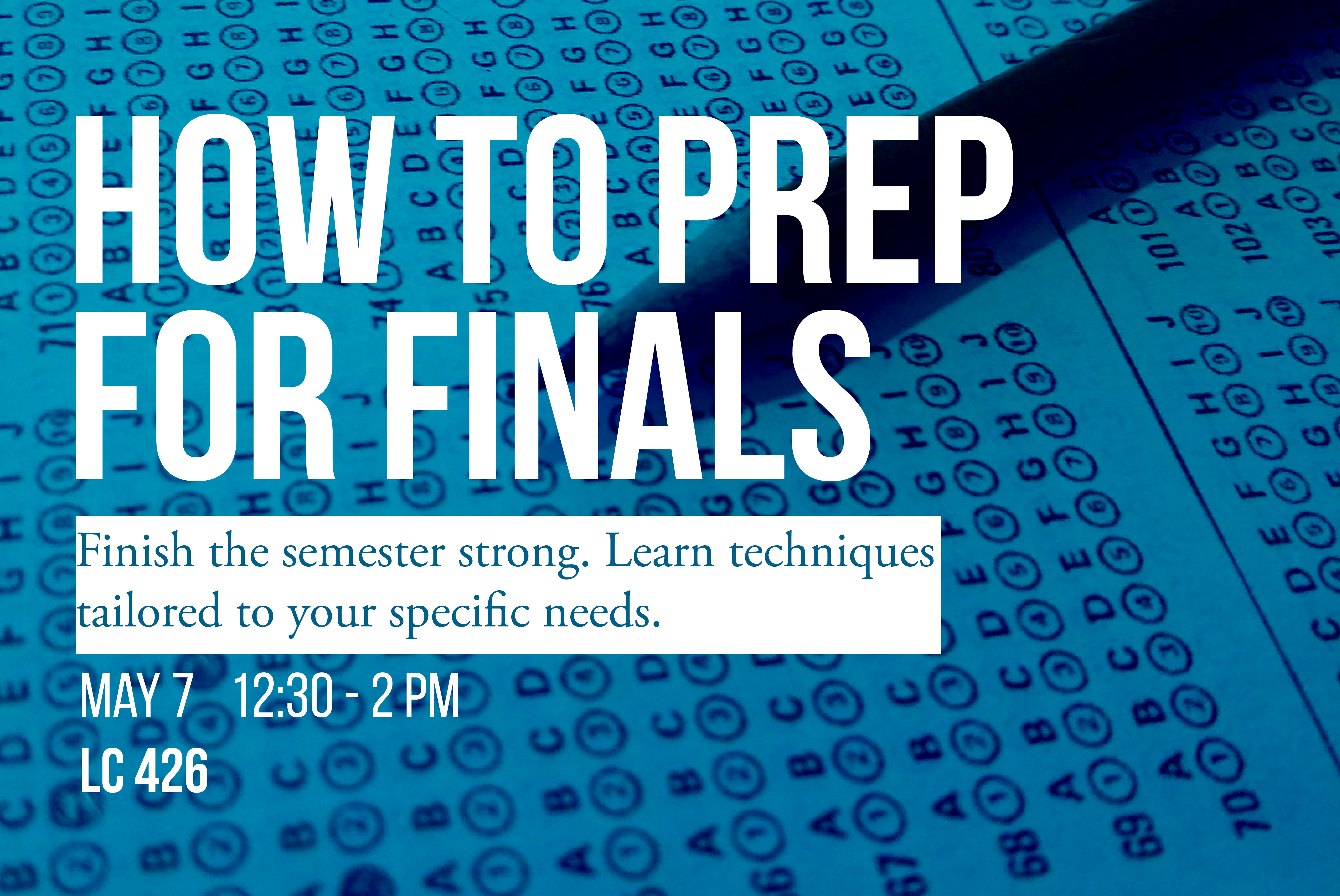 When:

Location:

Langsdale Library: Turner Learning Commons, third floor

Room:

LC 426

Description:

Finish strong by learning techniques tailored to your specific needs. Come with questions and challenges and begin to take control of your finals week.

Contact Name:

Achievement & Learning Center

Contact Email:

Contact Phone:

410.837.5383
Appropriate accommodations for individuals with disabilities will be provided upon request 10 days prior to a campus event and 30 days prior to an event requiring travel.