View:
"The Psychology of Cooperative Competition"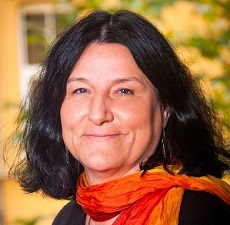 When:

Location:

Wright Theater

Description:

Prof. Marta Fulop, from Eotvos University in Budapest, will deliver a talk titled, "The psychology of cooperative competition."

This event is open to the UB community.

About the speaker...

Prof. Márta Fülöp (DSc) is scientific advisor and head of the Social and Cultural Psychology Department of the Institute for Cognitive Neuroscience and Psychology of the Hungarian Academy of Sciences (HAS). She is also professor of social psychology and the head of the Social Interaction: Competition and Cooperation Research Group in the Faculty of Psychology and Education, Eötvös Loránd University of Budapest (ELTE).

She is the Secretary General of the International Association of Cross-Cultural Psychology (IACCP) and Secretary of International Affairs of the Hungarian Psychological Association. She has been member of the Executive Committee of Children's Identity and Citizenship in Europe SOCRATES Academic Network for almost two decades (1998-2017). She is Research and Publication Officer of Children's Identity and Citizenship in Europe: European Association.

Her main research topic is the psychology of competition, constructive and destructive competitive processes and cooperative competition. She has done cross-cultural comparative studies among others on the construction of the meaning of competition in different societies e.g. Japan, on the psychology of adaptive and non-adaptive coping with winning and losing also in cross-cultural perspective, competition in old age, and competitiveness and psychological and somatic health.

Contact Name:

Sharon Glazer

Contact Email:
Appropriate accommodations for individuals with disabilities will be provided upon request 10 days prior to a campus event and 30 days prior to an event requiring travel.