View:
#AskAnArchivist Day @RLBLibrary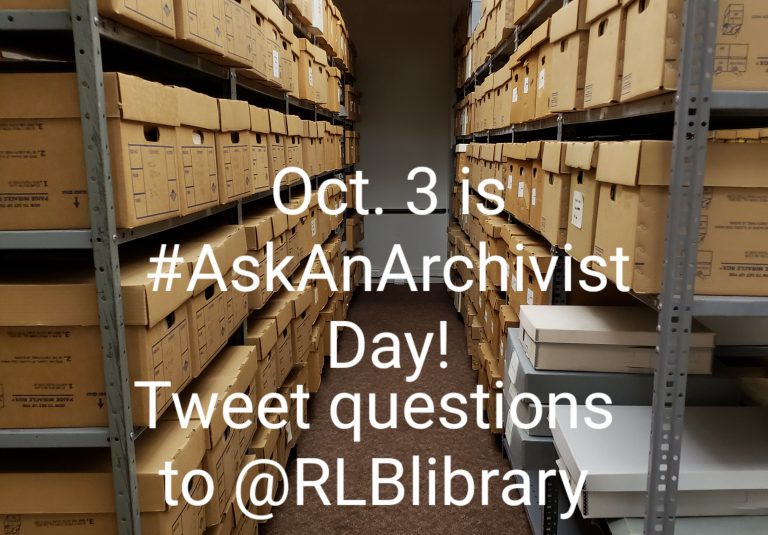 When:

Location:

Online

Description:

Archivists nation-wide will be on Twitter answering your questions about archives and archivists! This is a one-day event, sponsored by the Society of American Archivists. Archivists have stories and information to share about the work they do every day to preserve and provide access to the amazing documents, photographs, audiovisual materials, and artifacts in their collections. This is a chance to connect directly with archives in your community and around the country.

To participate on October 3, 2018, just tweet a question about archives, special collections, or archivists and include the hashtag #AskAnArchivist in your tweet. An archivist participating on Twitter will get back to you!

Ask archivists from the Special Collections & Archives here at UB specific questions by including our Twitter handle @RLBlibrary and #AskAnArchivist with your question! We will be monitoring Twitter all day on Oct. 3 and are looking forward to your thoughts and questions!

Contact Name:

Laura Bell

Contact Email:
Appropriate accommodations for individuals with disabilities will be provided upon request 10 days prior to a campus event and 30 days prior to an event requiring travel.