View:
Author and Sociologist Tressie McMillan Cottom: 'Lower Ed in the Digital Society'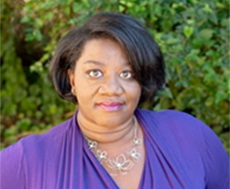 When:

Location:

Town Hall

Description:

The University of Baltimore's Yale Gordon College of Arts and Sciences and its Integrated Arts program will present award-winning author and sociologist Tressie McMillan Cottom for a talk, "Lower Ed in the Digital Society." It will take place in the H. Mebane Turner Learning Commons Town Hall, 1415 Maryland Ave. The event is free and open to the public.

McMillan Cottom is the author of Lower Ed: The Troubling Rise of For-Profit Colleges in the New Economy, which received international acclaim. She is an assistant professor of sociology at Virginia Commonwealth University, and publishes widely on issues of inequality, work, higher education and technology. Her writing has appeared in The New York Times, The Washington Post, Slate, The Atlantic, and The Huffington Post, and she has been a guest on The Daily Show, Fresh Air with Terry Gross, and 1A.

Learn more.

Contact Name:

Ian Power

Contact Email:
Appropriate accommodations for individuals with disabilities will be provided upon request 10 days prior to a campus event and 30 days prior to an event requiring travel.