View:
Jane Friedman: Shop talk with the author of "The Business of Writing"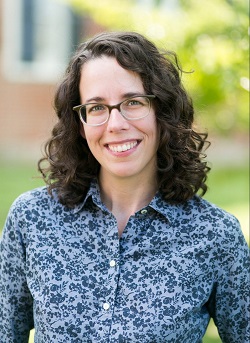 When:

Location:

Hilda and Michael Bogomolny Room

Description:

Award-winning blogger, speaker and author, Jane Friedman has 20 years of experience in the publishing industry with expertise in business strategy for authors and publishers. Since 2001 Friedman has spoken at hundreds of venues, including writing conferences, industry events and creative writing programs. About modern changes facing the publishing industry, Friedman says, "I have a special interest in how the digital age is transforming writing careers, publishing and storytelling . . . I don't think that business and art must be at odds—I believe they can inform and push each other to flourish."

Friedman is the co-founder of The Hot Sheet, the essential industry newsletter for authors. In addition to being a columnist with Publishers Weekly and a professor with The Great Courses, Jane maintains an award-winning blog for writers at JaneFriedman.com; her expertise has been featured by The New York Times, The Washington Post, NPR, PBS, and many others.

Her newest book is The Business of Being a Writer (University of Chicago Press), an educational tool for new and working writers alike. Publishers Weekly calls it "destined to become a staple reference book for writers and those interested in publishing careers."

Friedman was honored with the Virginia Writers Club Lifetime Achievement Award in 2017.

This event is FREE and open to the public.

Contact Name:

Christine Drawl

Contact Email:
Appropriate accommodations for individuals with disabilities will be provided upon request 10 days prior to a campus event and 30 days prior to an event requiring travel.