View:
SAAM Day of Action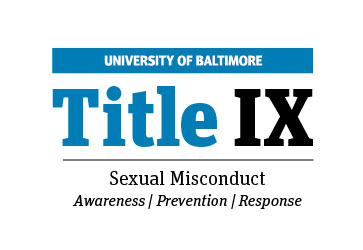 When:

Location:

UB Student Center

Room:

Lobby

Description:

National Sexual Assault Awareness Month (SAAM) Day of Action

Student Center Lobby | Tuesday, April 2, 2019 | 1:00 - 4:00 p.m.

Learn about our programs for the month of April, refresh your knowledge of UB's policies on sexual misconduct, and grab some giveaways!

Employees: Don't forget to take your Title IX Employee Training launching this April! Fly off into the summer sunset knowing you have fulfilled your training obligation for this year.

Sponsored by the Title IX Advisory Committee for April's Sexual Assault Awareness Month programming.

For UB's Title IX Team and policy information, visit ubalt.edu/TitleIX

Contact Name:

Elizabeth Paige

Contact Email:

Contact Phone:

410.837.4533
Appropriate accommodations for individuals with disabilities will be provided upon request 10 days prior to a campus event and 30 days prior to an event requiring travel.