View:
Rock The Block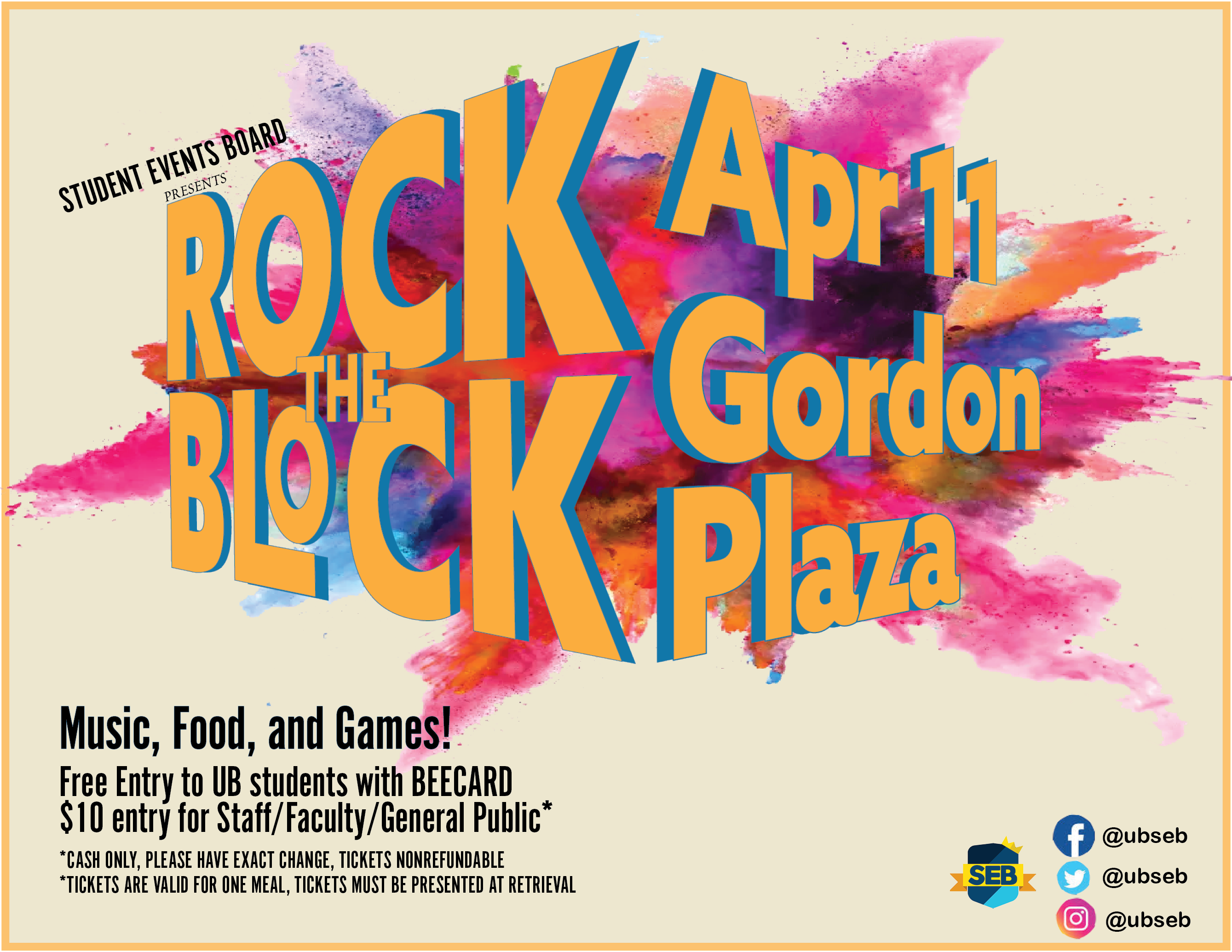 When:

Location:

Off Campus

Room:

Mt.RoyAve

Description:

Thursday, Apr 11, 2019, 2:00 PM - 6:00 PM EDT

Mount Royal Avenue

You're invited to SEB's annual event, Rock the Block. Rock the Block is a block party with music, food, free giveaway's and games. Free entry to UB students with Beecard. $10 entry for Staff/Faculty/General Public. Cash only, please have exact change, tickets nonrefundable. In you have any further questions please email us at seb@ubalt.edu

Contact Name:

Shannon Donnelly

Contact Email:
Appropriate accommodations for individuals with disabilities will be provided upon request 10 days prior to a campus event and 30 days prior to an event requiring travel.