View:
Deadline to apply for the Student Allocations Board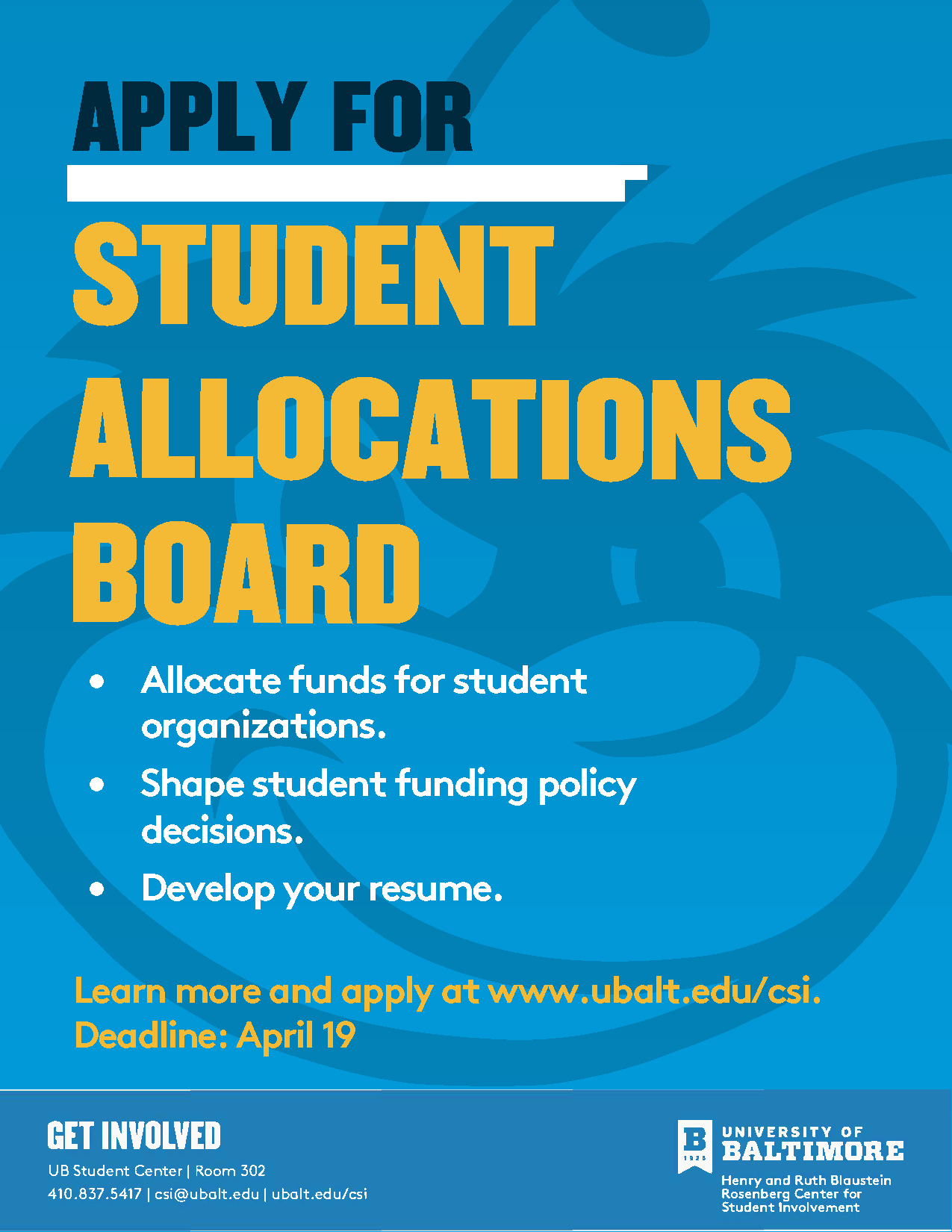 When:

Location:

Online

Description:

The Student Allocation Board is the student-led body that fairly allocates student government and student bar association fees to student organizations, and influences the establishment and enforcement of regulations for the allocation process. Through the allocation of funds to student organizations, the Student Allocation Board seeks to help clubs and organizations succeed and grow; allowing students a deep involvement with their University and academic experience.

The Student Allocations Board meets regularly to determine student group budgets and consider other Board business, including policy updates and reallocation requests.

Applicants for membership in the Student Allocations Board must meet the following requirements for consideration:

Must be at least a part-time student primarily at UB (at least 6 credits at UB).
Must intend to remain at UB for the next school year (does not intend to graduate before May 2020)
Must not be an executive board member of any student organization or student government body.

If you have questions about the application process or commitments of serving on the board please contact Christine Gunn at christine.gunn@ubalt.edu or Zach Luhman at zluhman@ubalt.edu.

Contact Name:

Christine Gunn

Contact Email:
Appropriate accommodations for individuals with disabilities will be provided upon request 10 days prior to a campus event and 30 days prior to an event requiring travel.