View:
UBIS Panel Discussion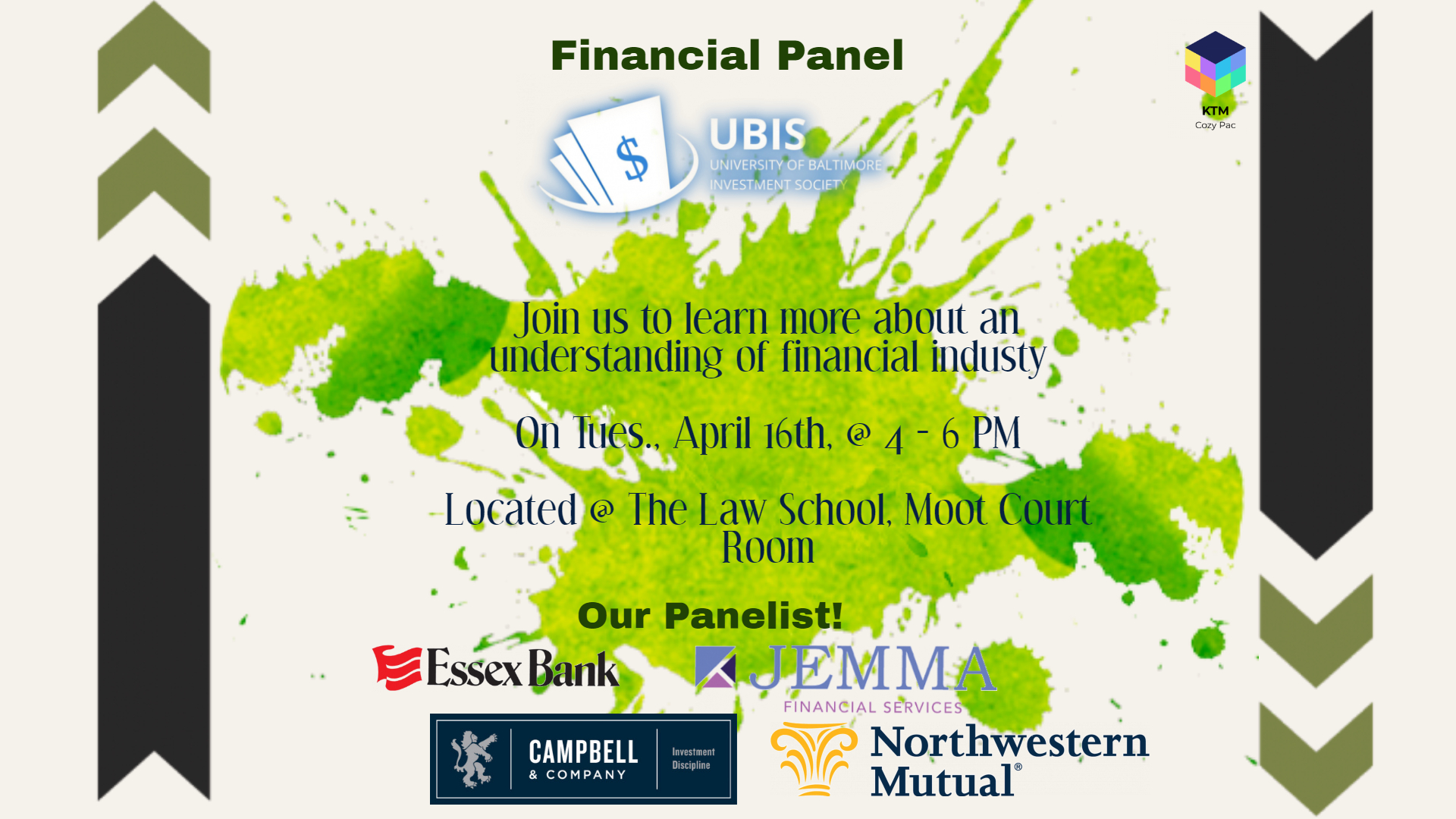 When:

Location:

Moot Courtroom

Room:

Moot Ct.

Description:

Tuesday, Apr 16, 2019, 4:00 PM - 6:00 PM EDT

Moot Court Room, ALB

Come join us on April 16th from 4-6 in the Moot Court Room of the law building to discuss the general topic of Finance. Please see the list of Speakers below: Jeff Crosley, Northwestern Mutual, Ali Solonche, Northwestern Mutual, CFA Mike Harris, Campbell & Company, President Bonnie Stein, Jemma Financial, CEO James Kirschner, Essex Bank, Vice President. Contact kevin.mchugh@ubalt.edu with questions.

Contact Name:

Kevin McHugh

Contact Email:
Appropriate accommodations for individuals with disabilities will be provided upon request 10 days prior to a campus event and 30 days prior to an event requiring travel.