View:
MPASA Women in Purpose Breakfast Self-Care Donation Drive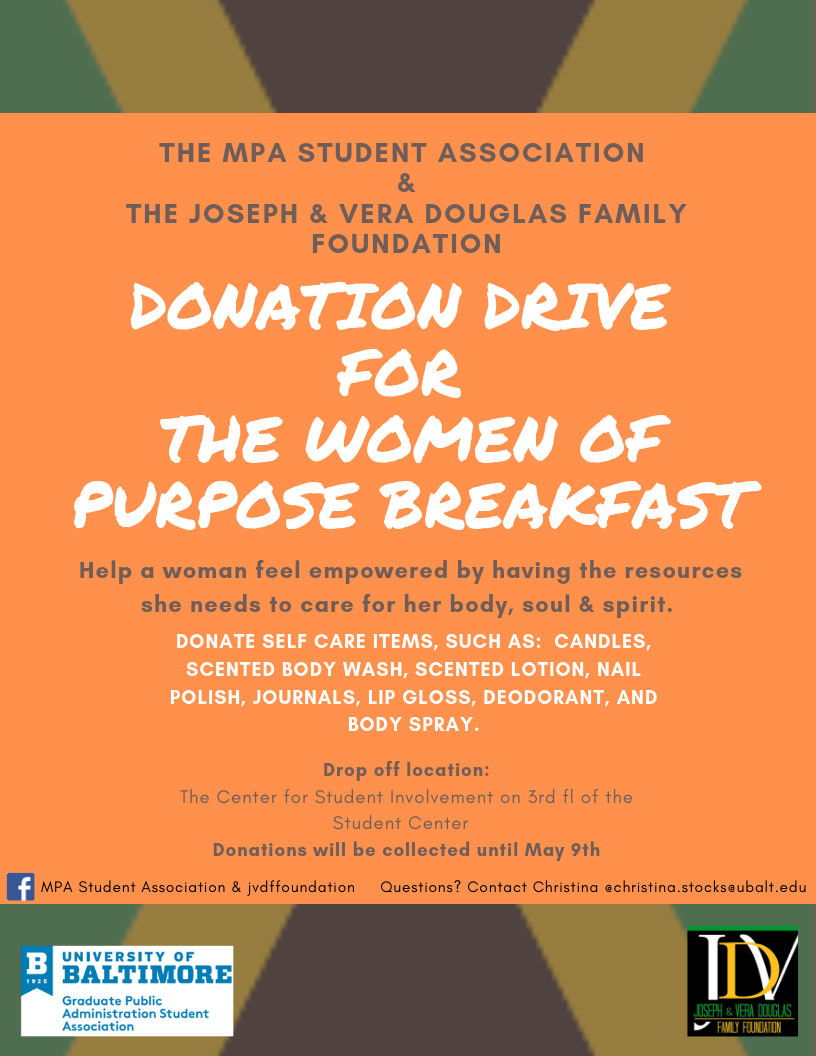 When:

Location:

UB Student Center

Room:

3rd floor

Description:

Friday, Apr 19, 2019 - Thursday, May 9, 2019, All Day

Center for Student Involvement

The MPA Student Association is collecting women self-care items for the Joseph & Vera Douglas Family Foundation Women in Purpose Breakfast. #JVDFF believes every woman deserves an opportunity to feel empowered by having the resources she needs to care for her body, soul & spirit. If there are questions, contact christina.stocks@ubalt.edu.

Contact Name:

Yancy Hammond Graf

Contact Email:
Appropriate accommodations for individuals with disabilities will be provided upon request 10 days prior to a campus event and 30 days prior to an event requiring travel.