View:
Economics: Lessons From the Business Cloud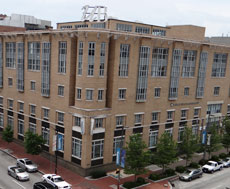 When:

Room:

Webinar

Description:

A 15-minute Lesson from UB Faculty on Economics.

In our economy, markets are important. Markets deliver our breakfast, create an environment for us to go to school or work, and at the end of the day bring us entertainment or allow us to relax. True not everything is exchanged in a market but so many things are. A quick look at supply and demand helps us understand so much in the economy - why some prices rise and why some fall. Give a big clap for Adam Smith's "Invisible Hand."

Hosted by Professor of Economics, Dan Gerlowski

Please R.S.V.P. to register for this webinar. A confirmation e-mail will include zoom webinar link.

Contact Name:

Kathea Smith

Contact Email:
Appropriate accommodations for individuals with disabilities will be provided upon request 10 days prior to a campus event and 30 days prior to an event requiring travel.