View:
Organizational Behavior: Lessons From the Business Cloud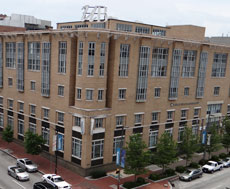 When:

Description:

A 15-minute Lesson from UB Faculty on Organizational Behavior.

Who do you think of when you hear the word "leader"—Who do you consider to be a good leader? Are good leaders born or made? What IS leadership anyway?

Decades of organizational research have been focused on these exact questions. So, what have we learned about what types of leadership are most effective? This virtual mini-lecture will introduce you to the general topic and get you thinking about leadership in organizations in a new and interesting way.

Hosted by Assistant Professor of Management, Kevin Wynne

Please R.S.V.P. to register for this webinar. Confirmation e-mail will include zoom webinar link.

Contact Name:

Kathea Smith

Contact Email:
Appropriate accommodations for individuals with disabilities will be provided upon request 10 days prior to a campus event and 30 days prior to an event requiring travel.