View:
How the SNCC Made John Lewis: A Discussion with Civil Rights Veterans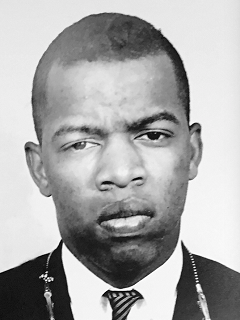 When:

Room:

Zoom

Description:

John Lewis—civil rights activist and conscience of the Congress—passed away on July 17, 2020. For all of Representative Lewis' experiences, perhaps none shaped his life more than his service with the Student Nonviolent Coordinating Committee, or SNCC. Judy Richardson and Betty Robinson—two veterans of SNCC—will reflect on their colleague and their shared struggle for justice and equality from the 1960s to today.

Tuesday, September 8, 6 p.m.
Zoom link: https://ubalt.zoom.us/j/93716003962

Open to all members of the UB community, and the public.

Sponsored by the UB History Club.

Contact Name:

Joshua Clark Davis

Contact Email:
Appropriate accommodations for individuals with disabilities will be provided upon request 10 days prior to a campus event and 30 days prior to an event requiring travel.