View:
Safe Zone Training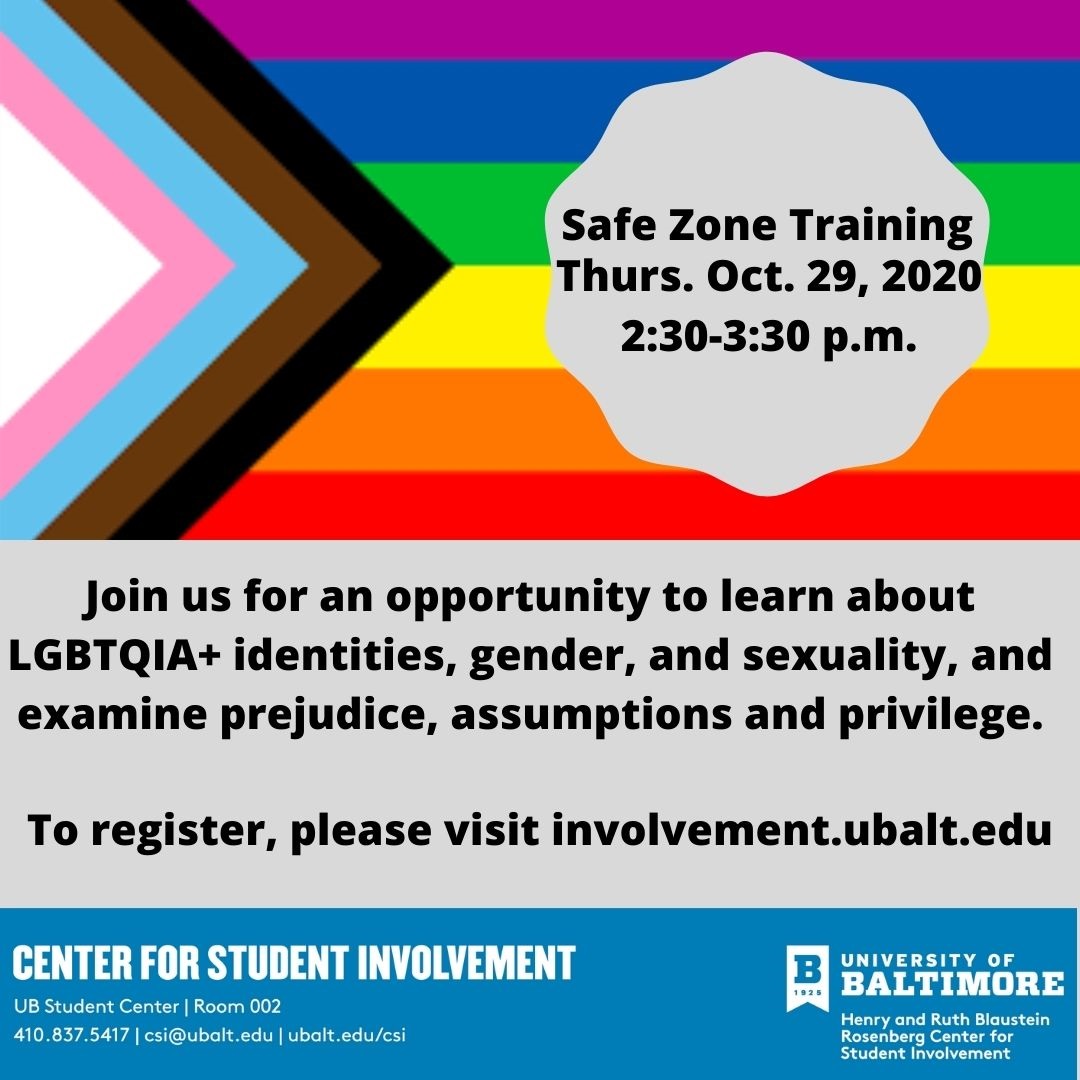 When:

Room:

Via Zoom

Description:

Join the Center for Student Involvement as we host Safe Zone Training on October 29, 2020 from 2:30-3:30pm, facilitated by Kristen Tull.

Safe Zone Training is an opportunity to learn about LGBTQIA+ identities, gender, and sexuality, and examine prejudice, assumptions and privilege.

For more information, please visit involvement.ubalt.edu or email Center for Student Involvement at csi@ubalt.edu. You can register for Safe Zone Training by clicking the link below.

Contact Name:

Brittany Richmond

Contact Email:
Appropriate accommodations for individuals with disabilities will be provided upon request 10 days prior to a campus event and 30 days prior to an event requiring travel.