View:
Holidays Around The World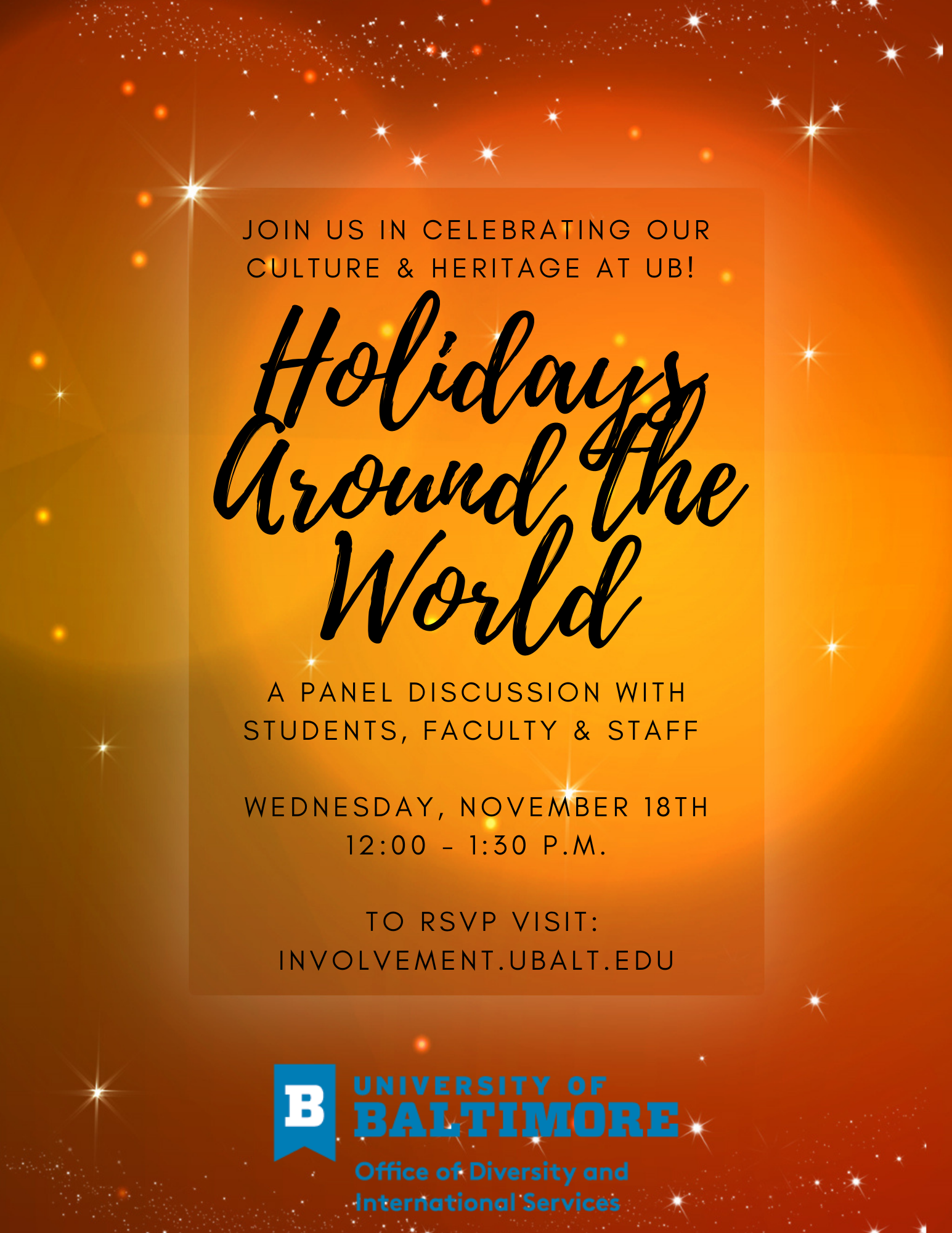 When:

Description:

Join us in celebrating Holidays around the World

When: November 18

Time: 12 – 1:30pm

RSVP: http://cglink.me/r888481

Hear from 14 members of our community -- students, faculty, staff and alumni – as they share their favorite memories and traditions of celebrating holidays around the world. These are the stories we all grew up with and cherish with our loved ones - whether someone is born in a community adjacent to the University of Baltimore, or in a village on the other side of the globe, our heritage is what brings us all together at UB.

This event is sponsored by the Office of Diversity and International Services.

Contact Name:

Eleftherios Michael

Contact Email:
Appropriate accommodations for individuals with disabilities will be provided upon request 10 days prior to a campus event and 30 days prior to an event requiring travel.