View:
Business in a Post-Covid World Conversation Series with Paul Saval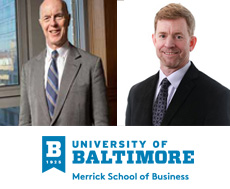 When:

Room:

Zoom

Description:

"Team with the Dean" special guest is Paul Saval is CEO of Saval Foods Corporation and an alumnus of UBalt School of Law. He and the dean will talk about what it takes to pivot a business quickly and his experience of doing so during the pandemic.

---

Have you thought about what the business-world might look like after COVID-19 subsides? Dean Dalziel is bringing our UB community closer together by offering a virtual conversation with speakers that have insights into what might unfold in the future of business.

FEATURED GUEST: Paul Saval, CEO of Saval Foods Corporation

About the Speaker

Paul L. Saval is the President and CEO of Saval Foods Corporation. The corporation has two subsidiaries: Saval Foodservice – a distributor of a broad line of food-related products to restaurants, caterers and country clubs in the Mid-Atlantic region; and Deli Brands of America – a processor of deli and other meat products that are sold nationwide. Saval Foods Corporation began processing quality meats for delicatessens in 1932, and continues to be one of the oldest, independently family-owned corporations in foodservice in Maryland.

Mr. Saval has been recognized throughout his career for his success in leadership and his many contributions to the community. He has received many awards and honors including being inducted into the Maryland Retailer's Association Food Industry Hall of Fame and Baltimore's Smart CEO for "Family Business Entrepreneur of the Year."

Contact Name:

Amy Greenlee

Contact Email:
Appropriate accommodations for individuals with disabilities will be provided upon request 10 days prior to a campus event and 30 days prior to an event requiring travel.