View:
Mentoring Weekend for SGD Students!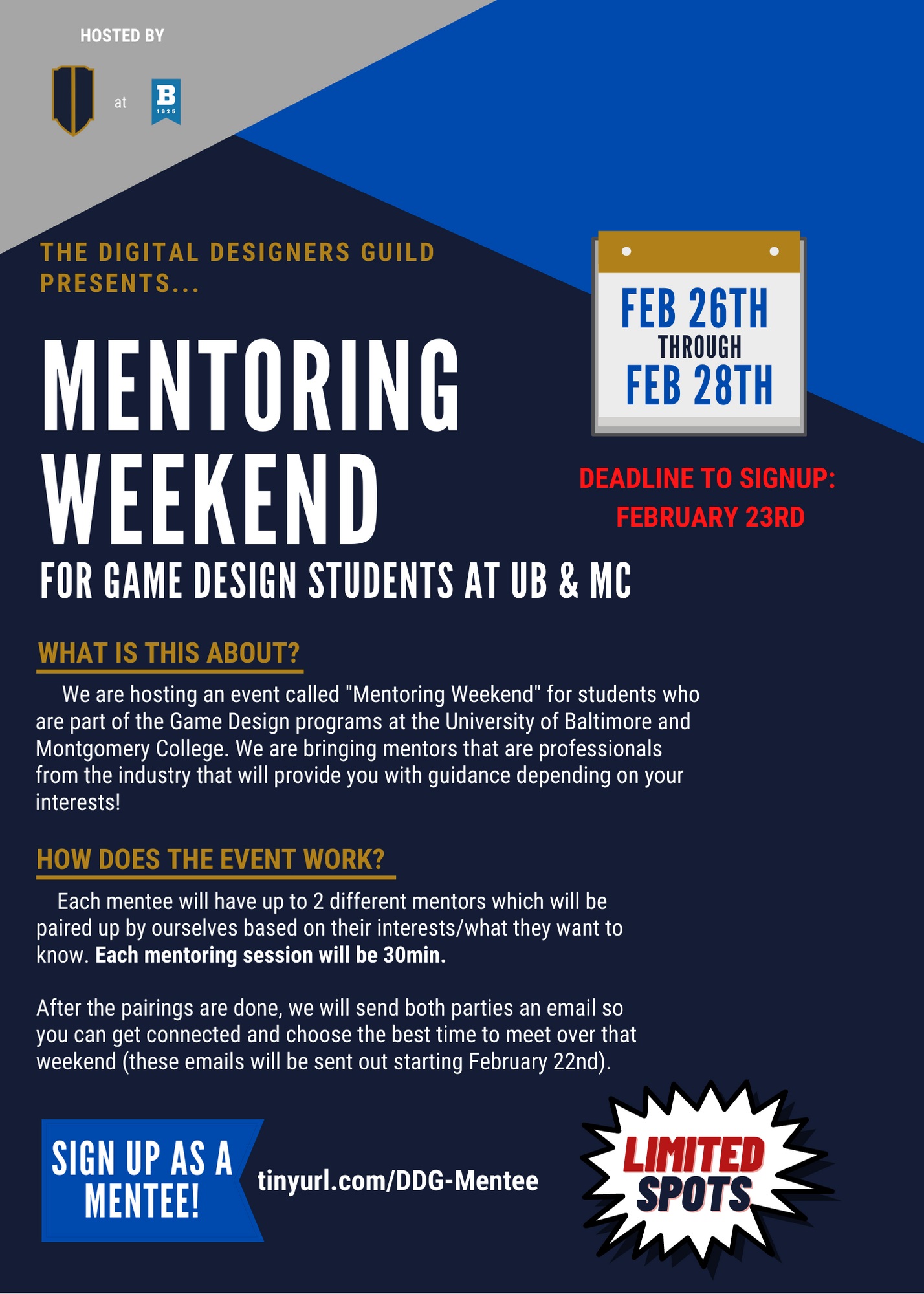 When:

Description:

SIGNUP DEADLINE FOR STUDENTS: February 23rd. This is a mentor/mentee event for the University of Baltimore and Montgomery College students of the Game Design program. We are bringing mentors that are professionals from the industry that will provide you guidance. This event will be held from February 26th to February 28th.

This event is organized by a University of Baltimore student organization. All UB student organizations operate under the guidance of the Rosenberg Center for Student Engagement and Inclusion. For more information, please visit www.ubalt.edu/engagement, call 410.837.5419, or e-mail engagement@ubalt.edu.

Contact Name:

Cristina Pereira

Contact Email:
Appropriate accommodations for individuals with disabilities will be provided upon request 10 days prior to a campus event and 30 days prior to an event requiring travel.