View:
Student Events Board Applications for 2021-2022 are Now OPEN!!!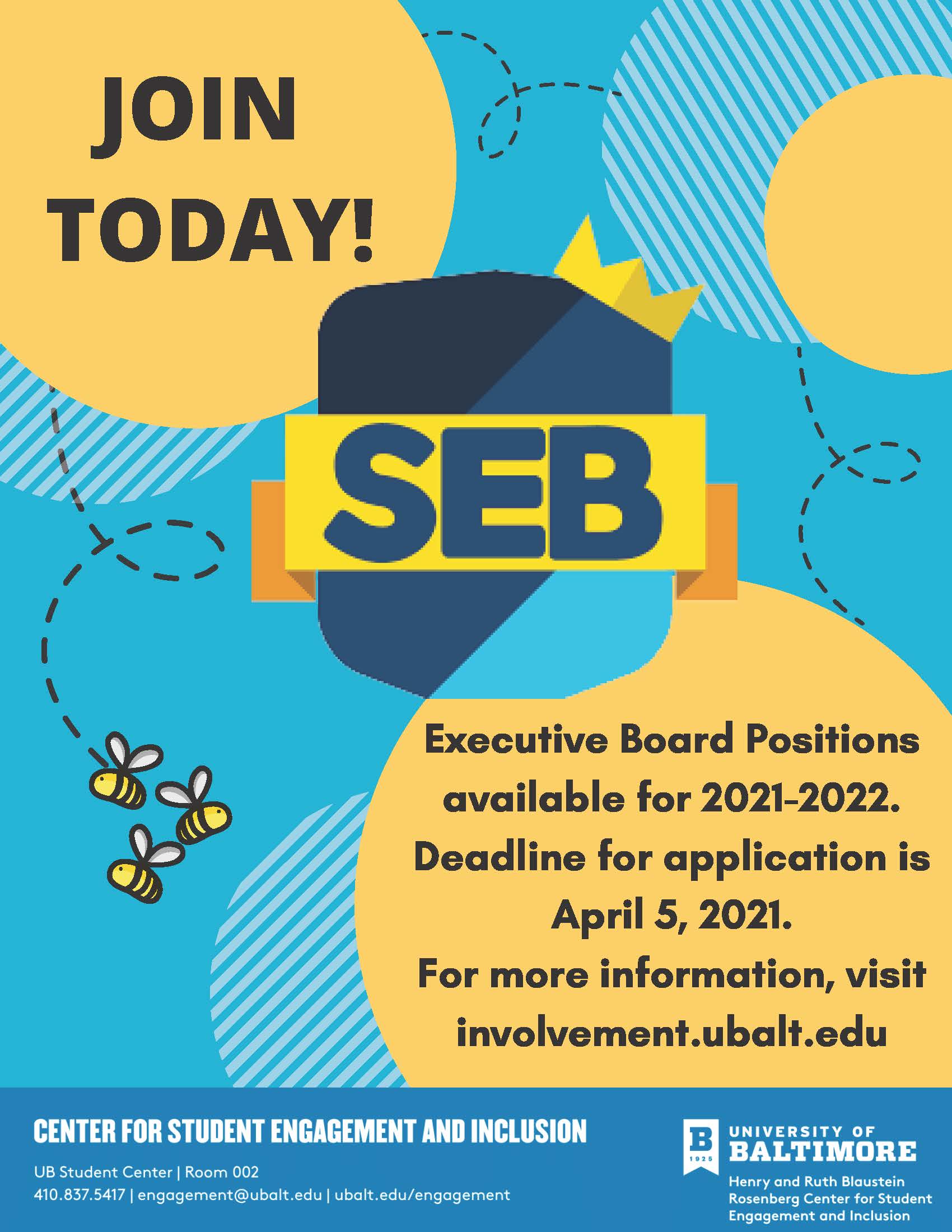 When:

Description:

The Student Events Board is committed to enhancing campus life at the University of Baltimore; creating and implementing educational and social events; supporting and working with other school organizations; encouraging leadership and professional development.

In addition, SEB offers opportunities for the entire University and (when applicable) the community as a whole to partake in events that include speakers, trips, special events and campus traditions.

Learn more about becoming a part of SEB, and helping plan events held on campus at https://involvement.ubalt.edu/seb.

If you have any questions, please e-mail University of Baltimore Student Organizations at studentorgs.ubalt.edu or Center for Student Engagement and Inclusion at engagement@ubalt.edu.

Contact Name:

Brittany Richmond

Contact Email:
Appropriate accommodations for individuals with disabilities will be provided upon request 10 days prior to a campus event and 30 days prior to an event requiring travel.