View:
Business in a Post-Covid World Conversation Series with Dr. Sunil Budhrani, MBA '03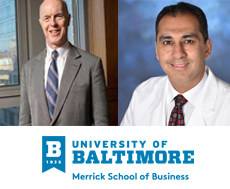 When:

Room:

Zoom

Description:

"Team with the Dean" special guest is Sunil Budhrani, MD, MPH, MBA, Chief Executive Officer & Chief Medical Officer at Innovation Health. He and Dean Murray Dalziel will explore aspects of our healthcare system that show new thinking in a post Covid-19 world.

---

Have you thought about what the business-world might look like after COVID-19 subsides? Dean Dalziel is bringing our UB community closer together by offering a virtual conversation with speakers that have insights into what might unfold in the future of business.

FEATURED GUEST: Alumnus Sunil Budhrani, MD, MPH, MBA Chief Executive Officer & Chief Medical Officer at Innovation Health

About the Speaker

Dr. Sunil Budhrani, a Board-Certified Emergency Medicine Physician, is the Chief Executive Officer of Innovation Health, a first of its kind payer-provider partnership between CVS-Aetna and one of the largest health systems in the Washington DC Metropolitan Area, INOVA Health System.

He joined the organization in May 2016 as the Chief Medical Officer and took on the additional role of CEO in early 2019. Sunil guides the continued success and expansion of Innovation Health with a focus on member growth and access to quality health coverage.

In these unprecedented times due to COVID-19, Dr. Budhrani is serving the N.VA and greater DC Metropolitan community as a frontline ER physician through his role as professor of Emergency Medicine as George Washington University Hospital.

As Chief Executive Officer of Innovation Health, Dr. Budhrani plays an important role in the business community providing guidance and insights to companies affected by the pandemic including approaches for getting their staff back to work safely.

Sunil graduated with honors from the University of Pennsylvania with Bachelor of Arts degrees in Neuroscience and English. He then completed his Medical degree and a Masters of Public Health degree at George Washington University. Career details on LinkedIn.

Contact Name:

Amy Greenlee

Contact Email:
Appropriate accommodations for individuals with disabilities will be provided upon request 10 days prior to a campus event and 30 days prior to an event requiring travel.