View:
Can Covid Catch Love?: A Conversation with Dr. Helen Fisher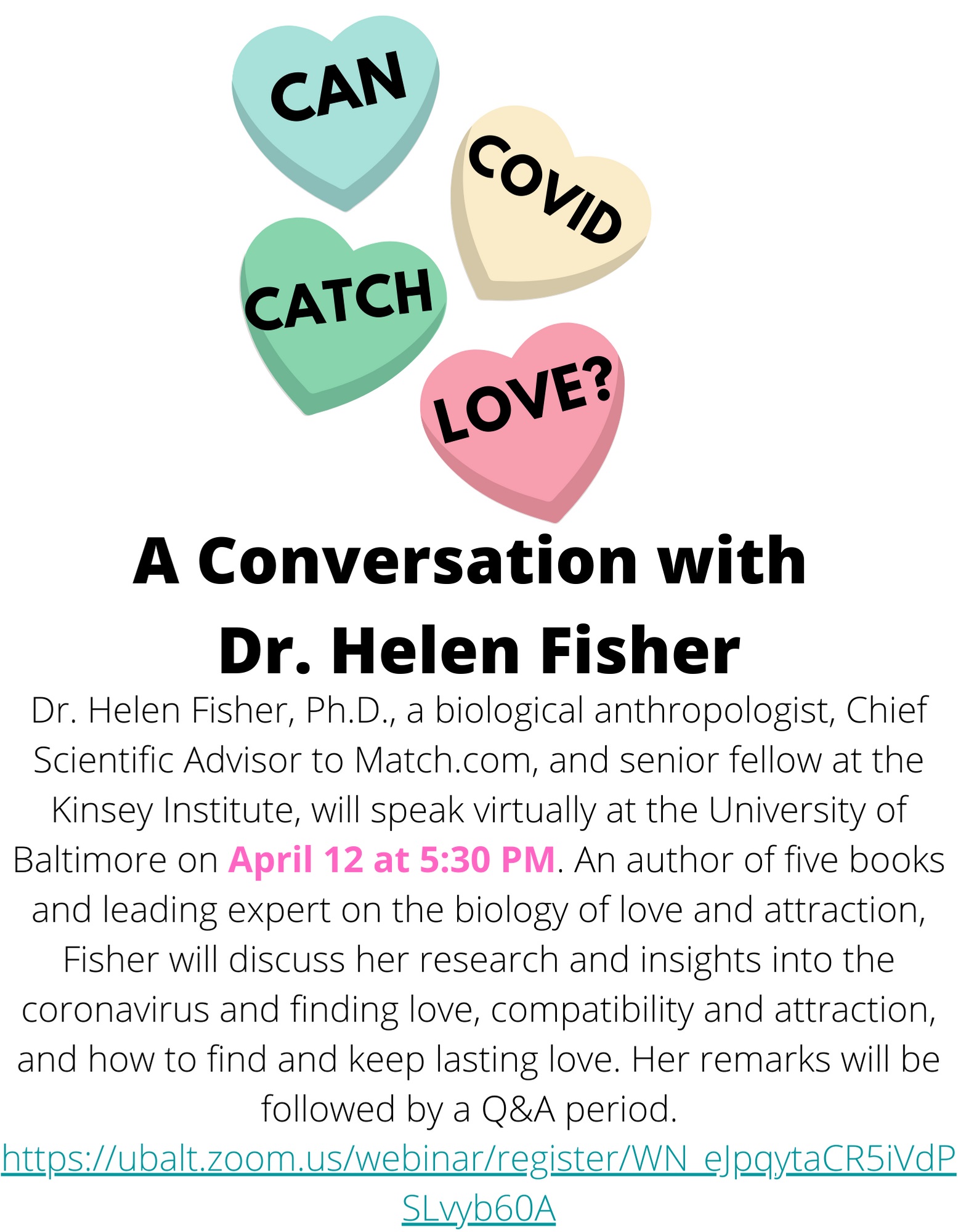 When:

Room:

via zoom

Description:

Dr. Helen Fisher, Ph.D., a biological anthropologist, Chief Scientific Advisor to Match.com, and senior fellow at the Kinsey Institute, will speak virtually at the University of Baltimore on April 12 at 5:30 PM. An author of five books and leading expert on the biology of love and attraction, Fisher will discuss her research and insights into the coronavirus and finding love, compatibility and attraction, and how to find and keep lasting love. Her remarks will be followed by a Q&A period. This event is open to the public. Preregistration is required via the Zoom link. The event will be recorded. To register for this event, please visit involvement.ubalt.edu

This event is organized by a University of Baltimore student organization. All UB student organizations operate under the guidance of the Rosenberg Center for Student Engagement and Inclusion. For more information, please visit www.ubalt.edu/engagement, call 410.837.5419, or e-mail engagement@ubalt.edu.

Contact Name:

Regina Gray

Contact Email:
Appropriate accommodations for individuals with disabilities will be provided upon request 10 days prior to a campus event and 30 days prior to an event requiring travel.