View:
9th Annual Rise to the Challenge Business Pitch Competition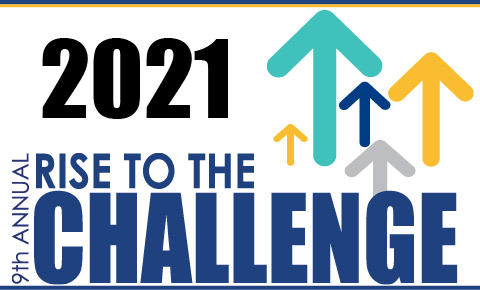 When:

Room:

Online

https://www.eventbrite.com/e/9th-annual-rise-to-the-challenge-competition-finale-tickets-148020058981

Description:

B a part of the audience for the 9th Annual Rise to the Challenge Business Pitch Competition. This is will be a livestreaming event and requires you to register to obtain the link.

Bring your enthusiasm and desire to support Baltimore's next generation of entrepreneurs, and we will supply the rest. We hope you will join us!

What: "Rise to the Challenge" Business Pitch Competition

Date: Thursday, April 22, 2021

Time: 5:30 - 8 p.m.

Location: The Internet.

The following 8 finalists, in several categories, each aiming to win seed money and professional services to launch or grow their businesses:

Amadou Bah, presenting Stemtric, an online hub that hosts high-quality, gamified, incentivized, and community-engaging mathematics learning resources on social media platforms.
Shelby Blondell, inventor of the "Shell Pick," a unique way to play guitar that breaks barriers and solves problems between the musician who enjoys playing with a pick and those who play without one.
Kellie Brown, whose team will be pitching SpreadKarma, an ecosystem for social entrepreneurs and others seeking fundraising education, access to funding and exposure for projects that create a positive impact in underserved communities.
Nikia Madison, founder of Safe Pl8te Grocery, which helps people living with food allergies purchase allergy-friendly products and serves as a resource to the community to help with understanding and managing food allergies.
Nicole Mighty, whose startup Spiked Orchids designs, produces, and sells high-quality, environmentally friendly apparel and home goods by leveraging sustainable manufacturing practices and repurposing second-hand materials.
Robert Myers, representing Switchboard, a new organizational system that revolutionizes and simplifies how pedalboards are built for use by guitar players and other musicians in live and studio settings.
Favour Okhuevbie, whose company Gibor Writing Service is a social entrepreneurship endeavor providing writing services to students that uses the profits it makes to launch nonprofit initiatives.
Rebecca Thompson, whose creation Crate Craft & Co. turns easy-to-follow DIY projects into fun online events, by shipping customers all the necessary materials and hosting "live" group instruction parties.

Contact Name:

Henry Mortimer

Contact Email:
Appropriate accommodations for individuals with disabilities will be provided upon request 10 days prior to a campus event and 30 days prior to an event requiring travel.