View:
Student Involvement Fair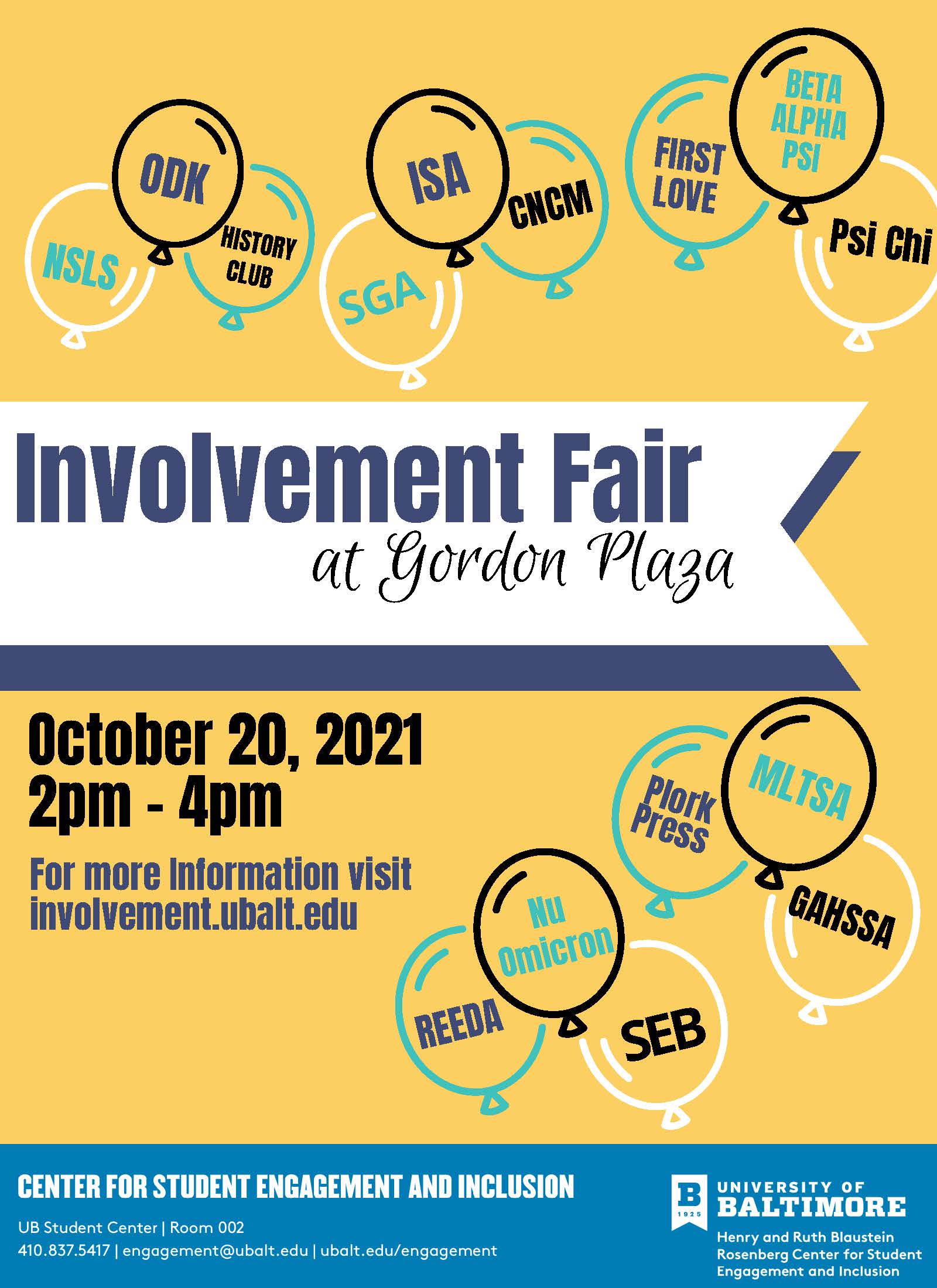 When:

Location:

Gordon Plaza

Description:

Want to get involved but don't know where to start? CSEI's got you covered! On October 20, 2021, The Center for Student Engagement and Inclusion will be hosting an Involvement Fair at Gordon Plaza. At this fair, you will have the chance to meet with various student organizations on campus, see what organizations best fit your interests, and make new friends! There will also be free swag giveaways, snacks, drinks, and more so don't miss out on this opportunity!

For more information, visit involvement.ubalt.edu.

Contact Name:

Brittany Richmond

Contact Email:
Appropriate accommodations for individuals with disabilities will be provided upon request 10 days prior to a campus event and 30 days prior to an event requiring travel.