View:
Hard History: A Discussion with Dr. Hasan Kwame Jeffries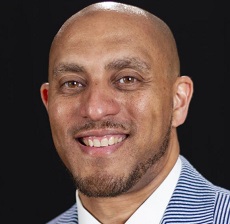 When:

Location:

Zoom

Description:

Across the U.S., educators have recently come under fire in state legislatures and school board meetings for highlighting the role racism and racial inequality have played in American history. Join us for a discussion with Dr. Hasan Kwame Jeffries, associate professor of history at Ohio State University, on the urgent need for teachers and students to confront—and not avoid—our country's "hard history."

Open to the public.

Sponsored by the History Club and History Program

Contact Name:

Joshua Davis

Contact Email:
Appropriate accommodations for individuals with disabilities will be provided upon request 10 days prior to a campus event and 30 days prior to an event requiring travel.