View:
"How to Challenge Prejudicial Language" presented by Ravi Thakral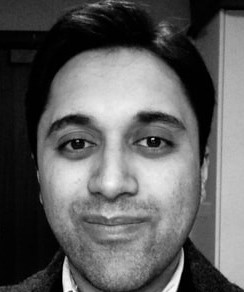 When:

Location:

Zoom

Description:

Join the Hoffberger Center for Professional Ethics for a presentation by Ravi Thakral, titled, "How to Challenge Prejudicial Language". Thakral is a philosophy lecturer at the University of Sussex and a Hoffberger Center Research Fellow.

To RSVP and receive the Zoom link, please email Prof. Josh Kassner at jkassner@ubalt.edu.

Abstract:

Do we have responsibilities to respond to harmful discourse? And how do we discharge these responsibilities? These questions are especially pressing when linguistic constructions can propagate harm yet only in seemingly innocuous ways. Some generic speech (e.g., 'Boys don't cry') raises significant practical questions because it can encourage troublesome beliefs about the underlying natures of people in ways that are not transparent to us. While there is reason to believe that some generics can have harmful effects––and there is still much to understand about the nature of these harms––it is far from clear what ordinary language users should do to mitigate this harm. It is well known that generics are resistant to direct challenges, especially as citing counterinstances does little to undermine or challenge the use of a generic. Thakral argues that the best way to discharge our linguistic responsibilities is to target the implicit rules of reasoning that we rely on in our thinking about the social world and that attempting to revise our patterns of reasoning can do more for us than altering our patterns of speech or intervening to refute others in discourse, as some have argued.

Contact Name:

Josh Kassner

Contact Email:
Appropriate accommodations for individuals with disabilities will be provided upon request 10 days prior to a campus event and 30 days prior to an event requiring travel.