View:
Lessons from Legends in Real Estate with Arnold Wiliams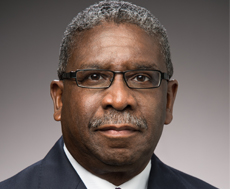 When:

Location:

UB Student Center

Room:

5th Floor

Description:

Join the Merrick School of Business Real Estate and Economic Development advisory board in welcoming Arnold Williams, B.S. '72, founding partner and managing director for the Baltimore-based Abrams, Foster, Nole & Williams accounting firm, in an interview with UB President Kurt Schmoke.

Please use the UB event calendar to R.S.V.P. for this event. You can find it at the bottom of this announcement.

Williams's firm, AFNW, is a minority-owned certified public accounting firm that was founded in 1983 to provide growth and development opportunities for African Americans in the accounting industry. Today, AFNW has grown into a diverse regional firm that serves the needs of companies and individuals throughout the Mid-Atlantic.

Williams has invested a lifetime in local economic development efforts. Among his many commitments, he was recently appointed chair of the Board of Directors for the Neighborhood Impact Investment Fund, a new public-private nonprofit partnership designed to spark investment in and spread economic opportunity to neighborhoods struggling to overcome decades of disinvestment. He is also chair (appointed by Maryland's governor) of the Maryland Health and Higher Education Facilities Authority, past chair (appointed by Schmoke when he was mayor of Baltimore City) of the Board of Directors for the Baltimore Development Corporation, and a member of The President's Roundtable, Inc.

This "Lessons from Legends" event will begin with light refreshments at 5:30 p.m., followed by the formal program at 6 p.m.

Seating is limited for this free event, so RSVP at the link below to reserve your seat.

Contact Name:

Tashi Jelani

Contact Email:

Contact Phone:

410.837.4994
Appropriate accommodations for individuals with disabilities will be provided upon request 10 days prior to a campus event and 30 days prior to an event requiring travel.