View:
Eubie Awards Nominations Officially Open!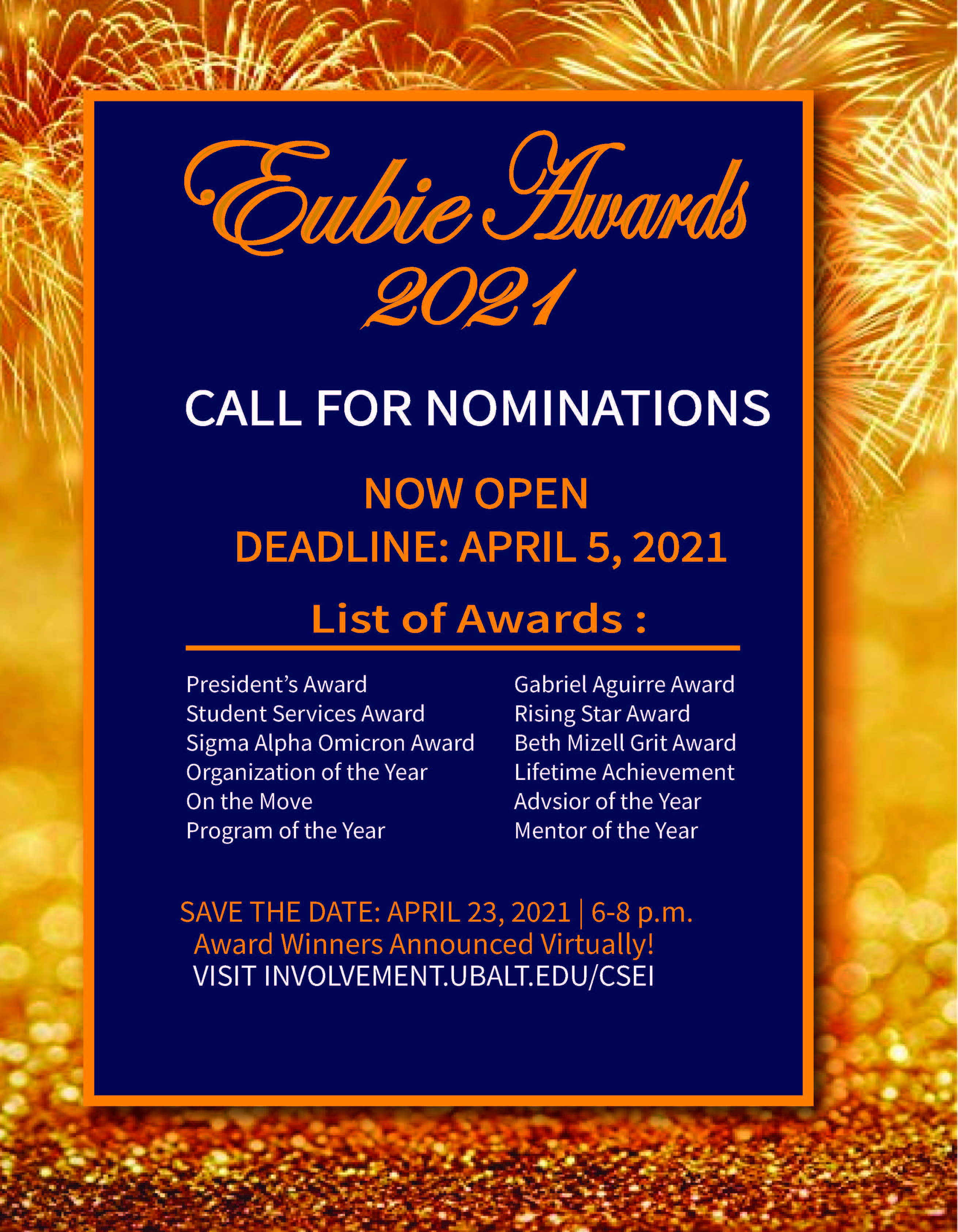 When:

Description:

Each April, the Rosenberg Center for Student Engagement and Inclusion recognizes the efforts of students with the Virtual Eubie Awards: A Celebration of Student Life and Leadership. This year's program will take place virtually via Zoom and is scheduled for Friday, April 23, 2021 at 6-8 p.m.

The ceremony features traditional awards given each year, including the President's Award, Sigma Alpha Omicron Award, and Student Services Award, as well as a Lifetime Achievement Award for an exemplary faculty or staff member who has made an impact on student life on campus. Awards will be mailed to students at a later date once we are able to do so - but in the meantime, we will gather as a community to acknowledge the hard work of our students.

Please RSVP here by Monday, April 19. We hope you can attend!


You can find out more about the Eubie Awards here.

If you have any questions, please contact Brittany Richmond, Coordinator of Student Engagement and Inclusion, or e-mail brichmond@ubalt.edu.

We hope to see you there!

Contact Name:

Brittany Richmond

Contact Email:
Appropriate accommodations for individuals with disabilities will be provided upon request 10 days prior to a campus event and 30 days prior to an event requiring travel.